POP'S Auto Detailing
Specializing in

POP'S Auto Detailing
Specializing in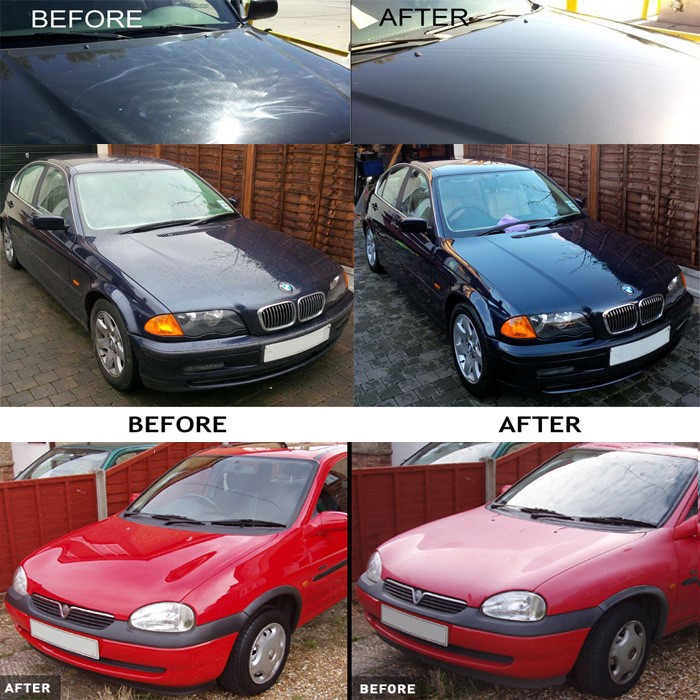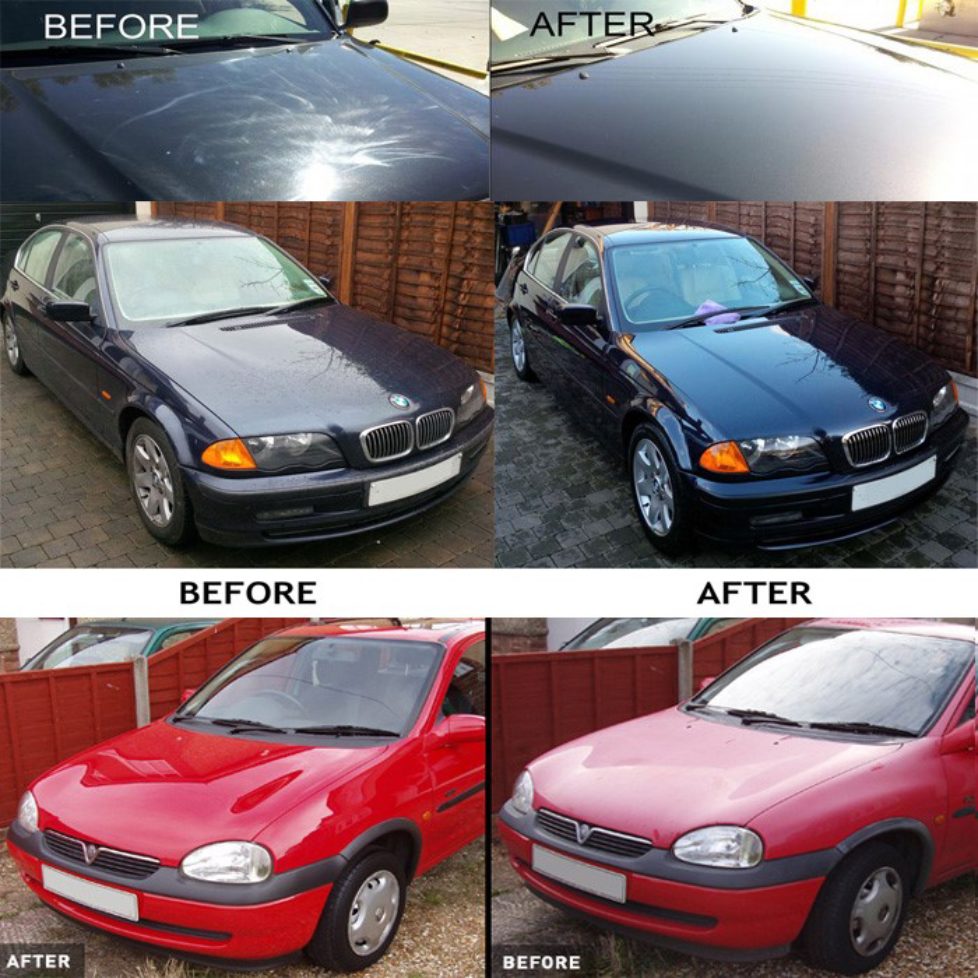 Detailing Exterior
(For nearly 3 decades, Pop's Auto Detailing has been the place local car lots send their problem cars for lot prep when no one else can figure out how to make the car look almost new again.  If you have a simple problem or just need wash and wax, there is no better place than Pops auto detailing for a quick clean up before that special date or vacation trip.  However, if you have a problem no one can figure out and tells you to repaint the car, call Joe first, he knows what's wrong!  If your finish can be saved his team will save it and make it look great! XXX XXX XXXX)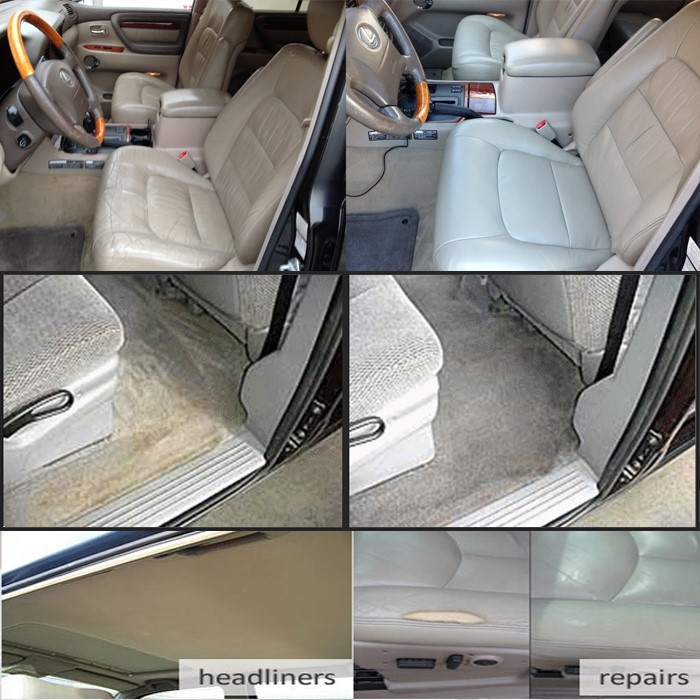 Detailing Interior
Here in Florida, keeping interiors looking new is not a luxury it is a necessity!  At Pops Auto Detailing, we get your interior sparkling like or fixed back to like new quickly and usually for far less than you image it will cost.  This is because at Pop's Auto Detailing we have a well deserved reputation for fixing just what is broken, not replacing the entire seats when a panel or piece of trim and re-color will do the trick. And if all that is needed is a quick vacuuming and a shampoo to make your interior look new again, we will tell you up front!  Call now for a free estimate and an appointment you will not regret XXX XXX XXXX)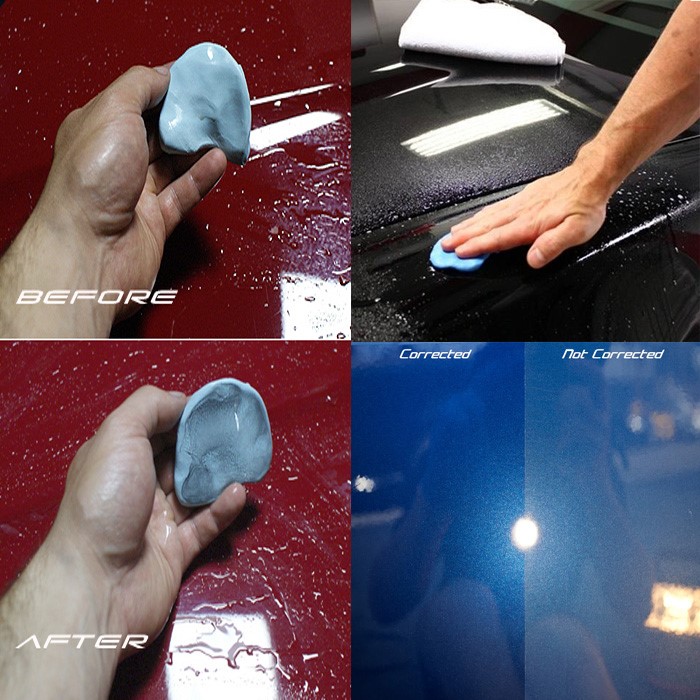 Clay Bar Treatment
Clay Baring a car's surface as pre-treatment before polish and wax or gloss is a specialty at Pop's Auto Detailing, and right now get your car a full clay bar treatment by our professionals at our already unbeatable prices, but here is the deal, mention our website and get an additional 10% discount on your first clay bar treatment!  Call for appointment XXX XXX XXXX)  CLICK HERE FOR MORE INFORMATION ON CLAY BAR TREATMENT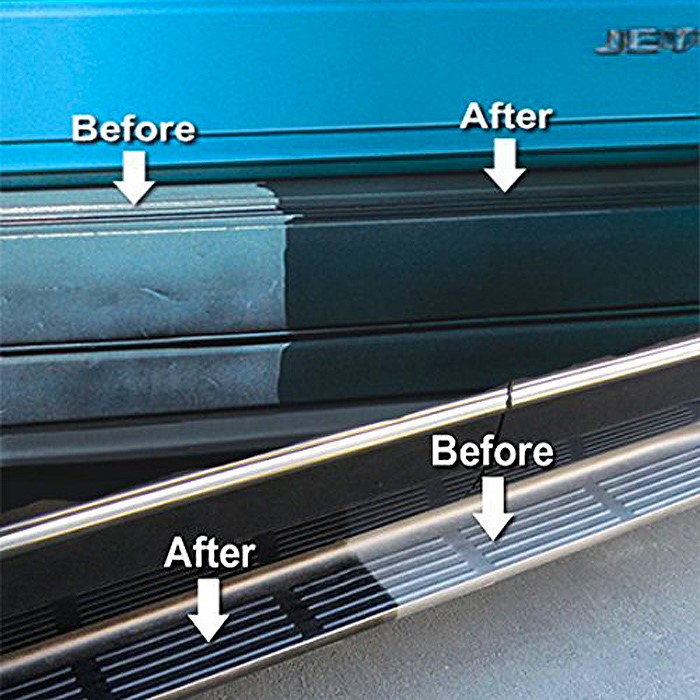 Black Bumper
Restore
Have your car's bumpers been given a death sentence, have you been told that the bumpers need to be replaced if they are ever to look new again?  Do you think this is more than you think the car is worth?  Why not come into Pops Auto Detailing for a Back to Black treatment done by professionals?  We pride ourselves on getting you in and out as economically as possible, and with bumpers and trim that looks as close to new and any car on a lot.  Pops Auto Detailing can also renew and re=black most weather stripping and rubber window parts if you have not let them go too far gone.  Call now for an appointment, you will be surprised what a pleasure it is to deal with an honest community leader, a local businessman who cares about his neighbors in Central Florida.  For decades Pop's Auto Electric and Pop's Auto Detailing has served the area and helped our neighbors out of tough spots. XXX XXX XXXX)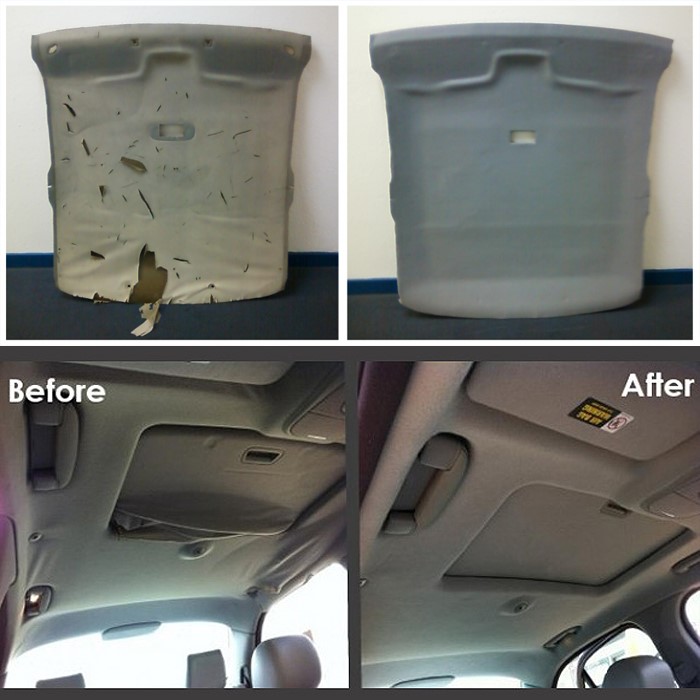 Headliner
Replacement
Factory replacement of aging, deteriorating or failing automobile headliners can be quite costly, sometimes running in the thousands at the new car dealer for certain models. Pops Auto Detailing makes custom factory spec auto headliners onsite for less than you would expect.  Because Pops Auto Detailing fabricates headliners on-site, we can customize color, shape, around control panels or sunroofs, in fact, there is not much we can't do, and far quicker than waiting for custom orders at some shops. (many bring those custom orders here for fabrication anyway)  Call now for an appointment, or just drop by for an estimate, it will be less than your expect here at Pop's direct to you!  Xxx xxx xxxxx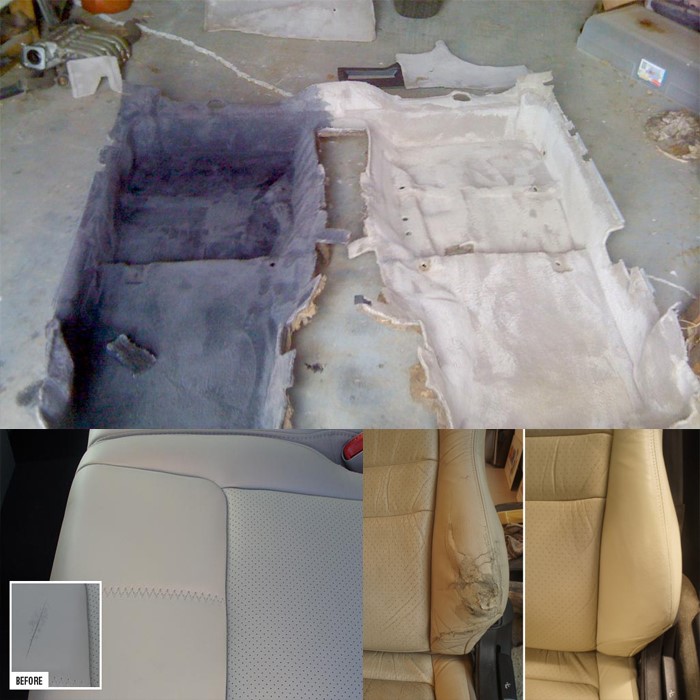 Seat and Carpet Dyeing
and Scotchgarding
With new and almost new cars we recommend Scotchgarding seats and carpets to keep them looking new longer. If your car has serious deterioration problems, sun-bleached seats, stained carpets, we can help with dyeing services that will make them back to almost new looking.  We can help with cloth and leather, and if you have actual holes in cloth, cracks and splits in leather and wear in carpet, we can repair that good as new usually the same day.  Call or come by for an estimate from the experts, Pops Auto Detailing, decades of service as Central Florida's finest!  Xxx xxx xxxx
Foggy Headlight Repair:  
At Pop's Auto Electric & AC, we have built our business off of this philosophy. Our passion is cars. Our Obsession is service. With over 30 years experience in automotive services specializing in all major and minor electrical shorts, computer problems, and general mechanical. We Can save those headlights and taillights that seem beyond repair for a lot less than you may think, and do it professionally so they will stay clear for years.  To replace many Headlight and tail light units can be 350  to over 700 per side.  If you use do it yourself agents, the lights will look good for a few weeks or a few months then cloud right up again.  At Pops Auto Detailing, we do it right the first time, they stay clear and looking like new for years, and if the bulb is burned out, we are full service so we can help there too!  At Pops, we strive to exceed your expectations and perform the utmost quality services on your vehicles. We will beat any advertised coupon prices for exactly the same services. Your decision to let us service, detail and maintain your vehicles will not be regretted.  CALL NOW:  XXX XXX XXXX
Pops Auto Detailing Scratch Removal, Minor Dent Removal, even Bird Mess Spots and Baked on Bug Removal!
When your car has unsightly scratches, door dings, spots where bugs and bird droppings have baked in by the Florida Sun, you just can't feel good about a car you use to be proud to park right up front at a club or mall.  If you get a Key Job, or minor dent too small to claim on insurance, Pops Auto Detailing can fix it and make your car a source of pride again!  Not all automotive scratches and dents are reversible by detailing, but Pops can go farther than anyone but a true body shop, and for a lot less. Always call Pops Auto Detailing first for an estimate before you go to a body shop for something we may be able to take care of for a lot less of your hard earned money.  Call now:  XXX XXX XXXX